About The Patient Voice
While most companies strive to be patient-centric, they often struggle to truly incorporate the patient voice in everything they do. Sometimes it's hard to find the right patients, while other times there is simply not enough time, resources, or budget.
A New Way to Listen
inVibe Labs and Rare Patient Voice have partnered to solve this problem. By combining inVibe's Automated Voice Response (AVR) research platform and Rare Patient Voice's premiere patient panel, companies of all sizes can conduct qualitative research projects and capture the *real voice* of the patient in just a matter of days.
Less Coordinating. More Listening.
inVibe's turn-key, end-to-end research solution reduces the need to manage multiple vendors, coordinate dozens of schedules, and spend weeks analyzing reams of unstructured data. inVibe's language experts and proprietary speech emotion analytics tools allow companies to get deeper insights than ever before — in a fraction of the time.
Unlock Insights From the Voice of
Breast Cancer
Chronic Heart Disease
Cystic Fibrosis
Diabetes (Type 1)
Hemophilia A
LGS (Epilepsy)
Multiple Sclerosis
Narcolepsy (Type 1)
NSCLC
Parkinson's
Pulmonary Arterial Hypertension
Rheumatoid Arthritis
Schizophrenia
Sickle Cell Disease
Ulcerative Colitis
Rare Patient Voice can help you reach over 100,000 patients across 496 different conditions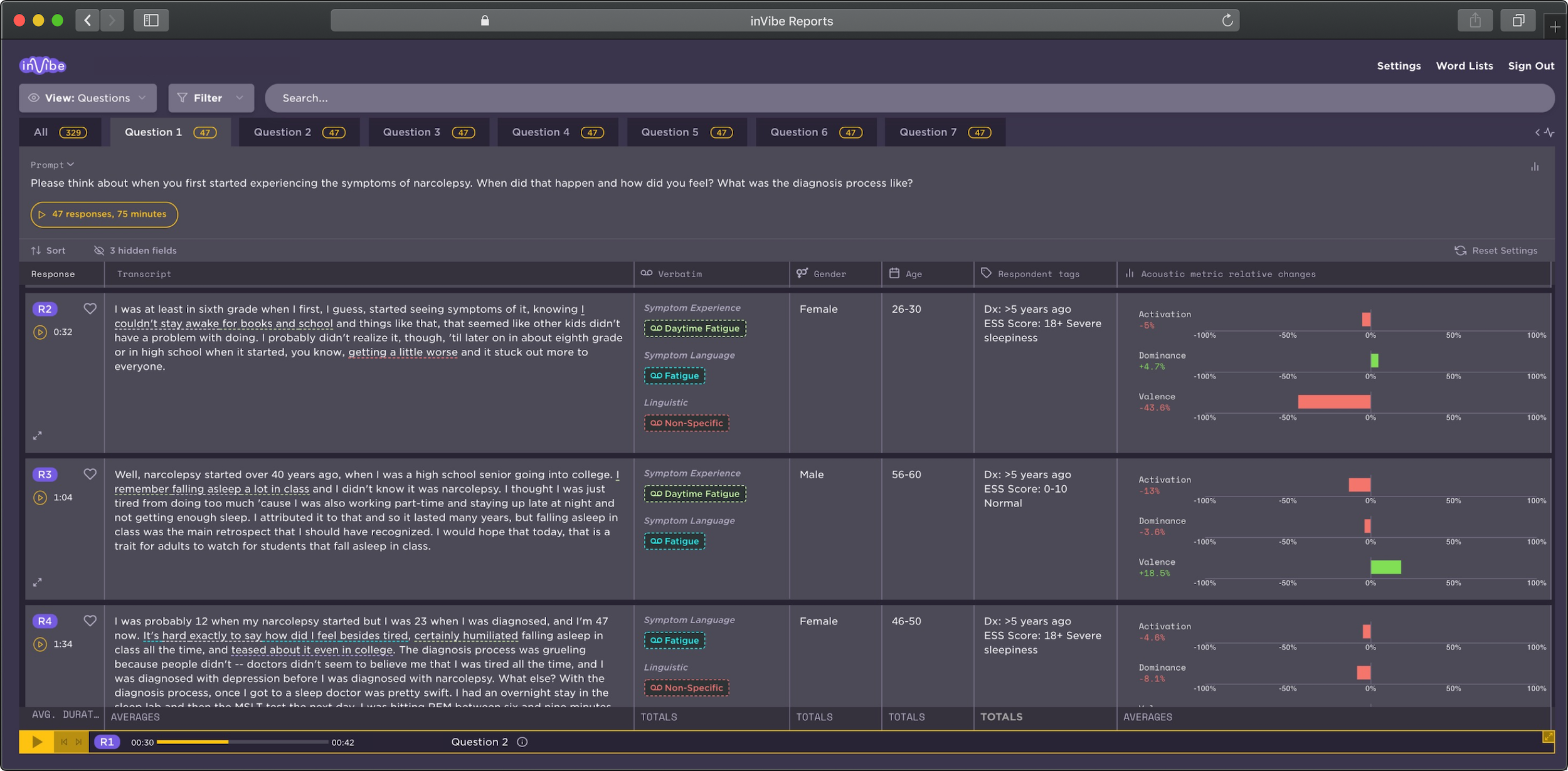 The Patient Voice Playlist
inVibe provides clients with access to a real-time interactive dashboard where the voice data can be played, queried, and downloaded (in addition to optional emotional, strategic and actionable report outputs).
More Than Words
inVibe language experts use advanced technology based upon the principles of sociolinguistics to help clients hear beyond the words. inVibe language experts identify language patterns that are indicators of beliefs, feelings, and perspectives.
Contact us now to learn more
or subscribe to receive notifications about new updates to The Patient Voice.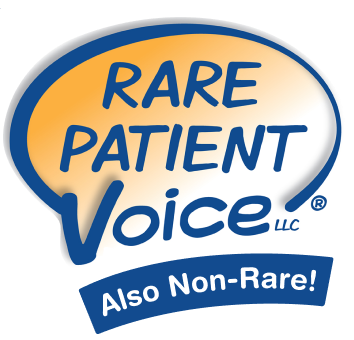 About Rare Patient Voice
Rare Patient Voice, LLC provides patients and caregivers an opportunity to voice their opinions through surveys and interviews to improve medical products and services. RPV has over 100,000 patients across 496 different conditions.
About inVibe Labs
inVibe Labs is a full-service voice research company that helps healthcare organizations generate meaningful evidence and gain actionable insights by unlocking the signals in the human voice.